customised solutions
Every business is different, whether it is with what you do, or how you do it. These differences set you apart from your competitors.
So why would you go for a 'cookie cutter' solution that hasn't been tailored to suit your needs?
You wouldn't...and this is the exact reason why Enterprise 55 Technologies will always give you a customised solution that is built specifically for the way you do business.
We will work with you to ensure we understand how your company operates before making any recommendations.
We take your investment in our services seriously and will always ensure that you are getting the right solution for your needs every time. If the solution isn't going to work for you, then it isn't the right solution.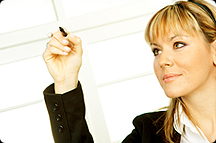 Take advantage of our experience to get the best solution for your business
With over 15 years experience in the communications and IT industries, Enterprise 55 Technologies is in a unique position to provide you with the best solutions available. And being 100% provider autonomous, we are able to ensure that you are always given the best value for your service plans, regardless of carrier or supplier.
We'll happily work with ANY provider that you choose.
contact us for more information